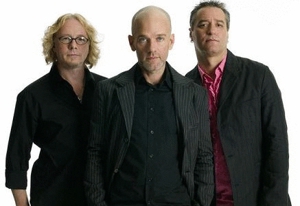 I started listening to R.E.M. when I was sixteen. Their initial albums were quirky. You could not understand what they were saying, but the beat was good and the music was upbeat and fun to dance to.
I was an eccentric child and teenager. I was studying classical violin and loved to go the symphony with my parents. I think part of my attraction to R.E.M. was their use of many instruments. If you play in a band or orchestra or have a passion for classical music, I think it sticks with you for a lifetime. I can still here single instruments in just about every song I listen to.
I loved the response the band gave to critics regarding people not being able to understand their lyrics. They put a snarky MTV video on that had subtitles with a bouncing ball following each word.
Later, in college, I grew to appreciate all the music I skipped listening to as a teenager. I became interested in Boston, AC/DC, Dylan, Credence, Bruce Springsteen, etc. I was a late bloomer. I am forever grateful to one of my three elementary schools for encouraging me to start playing the violin in the third grade. I am particularly thankful to my parents who transported me to and from lessons for many years. My parents also provided me the opportunity to go to the symphony. I hope they know how much I appreciated everything they did for me, particularly since they were small business owners who worked far more hours than corporate or government employees. Thank you to mum and dad. Thank you R.E.M.! -Alison Whiteman