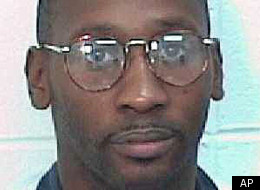 Please call the Gov. of Georgia to demand a stay of exeuction as Mr. Davis is set for lethal injection at midnight tonight.
The number I have tried is busy, of course, and I already called The White House comment line and spoke to an asistant. Even the FBI does not support this execution and leaders around the world are watching our nation with disdain.
It is not likely he is guilty and he should have a chance at another appeal. I will provide two numbers here. The Georgia Gov's office is: 404-656-1776. The White House is: 202-456-1111.