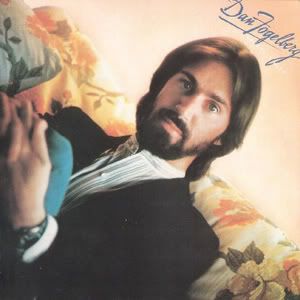 Dan Fogelberg lost his battle with prostate cancer in 2007 at the age of 54
Dan Folgerberg's voice was soothing, his music beautiful. This album sat in my room in the early eighties and I thought he was the ultimate dreamy man.
He was married three times. That's three times more than I have ever been married. Dan, what was going on with you? My father always told me to be suspicious of musicians and he knew from his own experience.
My father was on television in Colorado Springs often playing his guitar and even entered into near star status when he played backup for Jim Reeves, Minnie Pearl and Ferlin Husky.
It's interesting to hear the stories from my family about the girls going crazy over my dad and calling the television station. He's my dad for crying out loud! I am not certain I can handle that kind of information.
In any case, Dan Fogelberg takes me back to the age of seventeen. At seventeen I was dreaming of a career in writing which actually would have left me unemployed by now anyway since writers don't have jobs anymore. At seventeen I was staring into the dreamy eyes of Dan Fogelberg. -AW